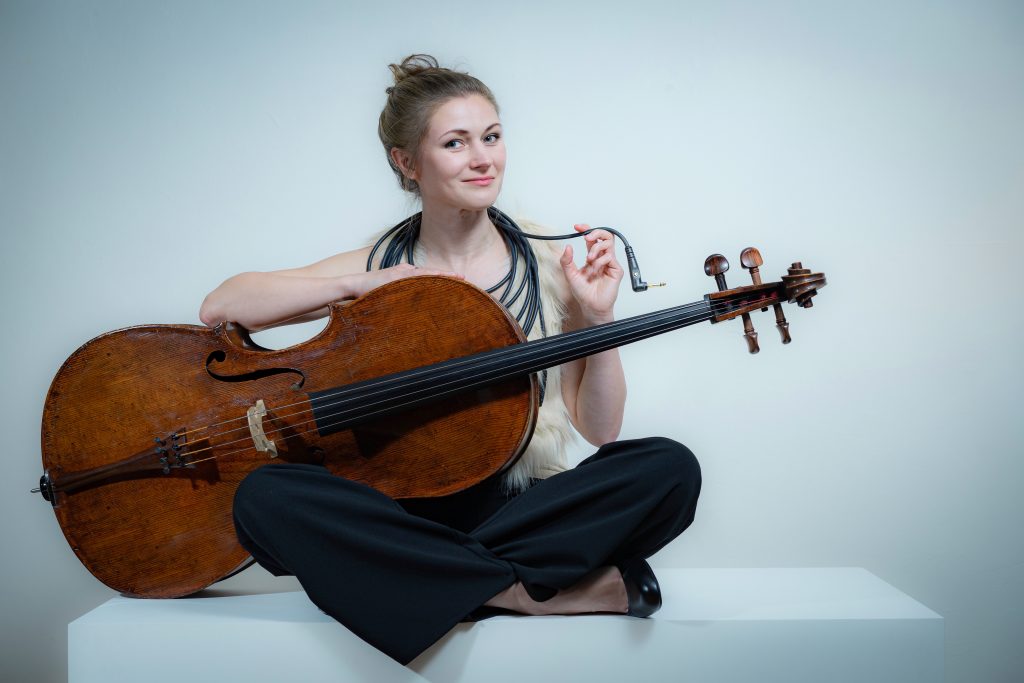 Maria Kulowska was born to a musical family in Poland and began her musical education at the age of 7 at the State School of Music in Gdańsk. She graduated with distinction from F. Chopin University of Music in Warsaw and Musikhochschule Lübeck.
Maria performed in masterclasses with Mischa Maisky, Lynn Harrell, Wolfgang Boettcher, Miklos Perenyi and Walter Levin. She has been awarded many scholarships and prizes from DAAD, Schleswig-Holstein Festival, Hindemith Foundation, Carl Flesch Akademie, Lucerne Festival and international cello competitions.
As an orchestral musician Maria worked with various orchestras: Lucerne Festival Academy Orchestra, Lübecker Philharmoniker, Hamburger Symphoniker, Warsaw Radio Orchestra, Sinfonia Varsovia, playing under the direction of Pierre Boulez, Charles Dutoit, and Sir Neville Marriner among others. For 4 years she served as the principal cellist at Klassische Philharmonie Bonn. Currently she is a member of Orchestre de Chambre du Luxembourg and a cellist of chamber music groups Arel Ensemble and KlangMotion.
Apart from classical music Maria works with electric cello and loops, both as a performer and composer, creating scores for various shows in Germany, Belgium and Luxembourg. In 2015 she composed music for a stage play ordered by Theater Trier. She is also a member and co-founder of Japode Trio and Coincidence-Project-in-Progress experimental groups.
Furthermore Maria has a keen interest in education. She is a cello teacher at École de Musique du Canton de Redange, and participated as a music coach in the annual Southampton Strings Festival in New York.